The firm filed a class action in the Northern District of Illinois against multiple defendants alleging that they had caused toxins to contaminate the groundwater in an area covering approximately 1,000 homes. We obtained class certification in the case and, thereafter, the Court approved a $15 Million settlement to class members.
In litigation and administrative proceedings, the firm stopped the construction of a huge landfill facility which, prior to our involvement, was close to final approval. This litigation was pursued in Illinois Circuit,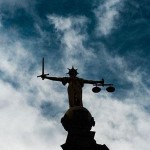 Appellate, and Supreme Courts, as well as the Federal District Court, Seventh Circuit Court of Appeals and the U.S. Supreme Court. Prior to our involvement, the plaintiffs had been informed that they had no legal options. Against prevailing opinion, the firm obtained an injunction and a subsequent order from the Seventh Circuit Court of Appeals banning the construction of the landfill. Although the U.S. Supreme Court later reversed, we assisted in negotiating a sale of the property to a government entity. The landfill was never built and the land became a protected wetland preserve.