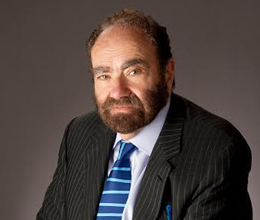 Myron M. Cherry
mcherry@cherry-law.com
Phone:(312) 372-2100
30 N. LaSalle St.,
Suite 2300
Chicago, IL 60602
Myron (Mike) M. Cherry is the firm's founder and managing partner and has over 40 years of experience as a trial lawyer. In the early 1970's, Mr. Cherry became nationally known for his work in drafting and implementing federal and state environmental legislation. He tried many of the first lawsuits brought under these statutes. Since then, Mr. Cherry has tried a wide variety of business and commercial cases throughout the United States in federal (including the Supreme Court) and state courts, involving securities, antitrust and complex financial matters. He is a member of the bars of the states of Illinois, California, Wisconsin, and the District of Columbia, and has been admitted to practice before the United States Supreme Court, Seventh, Ninth and District of Columbia Circuit Courts of Appeals and the Illinois Federal District Courts.
Mr. Cherry maintains a clear commitment to the democratic process through his involvement in various political and charitable activities. He served as a Trustee of the Democratic National Committee (DNC), served on the National Finance Board of President Clinton's re-election campaign, and served as Co-Chairman of the Democratic Business Council of the DNC. In addition, he has twice served on the United States Senate Judicial Nominations Committee for Illinois, having been appointed by Senators Simon and Moseley-Braun, is a founding Master of the Atticus Finch Inn of Court, and a member of the Illinois Trial Lawyers Association.
Mr. Cherry also is a member of the American Bar Association where he served on the Special Committee State Justice Initiatives, the Illinois Bar Association and the Chicago Bar Association where he serves on its Public Affairs Committee.  Mr. Cherry is a member of the American Association for Justice and serves on the Board of Advisors for the American Constitution Society for Law and Policy.
Mr. Cherry has been the subject of numerous profiles, including a front-page profile in The Wall Street Journal, a lengthy article in Audubon, an article in Crain's Chicago Business,and a 90-minute documentary by British Television (Granada-ITV).Mr. Cherry has been named as one of the top lawyers in Illinois by Illinois Super Lawyers Magazine every year since 2005 and was featured in the Magazine in 2005. Mr. Cherry received his law degree from the Northwestern University School of Law, was an Editor of the Northwestern University Law Review and was inducted into the Order of the Coif in 1961.